Believe In Youth
Plantscription™ Anti-Ageing Daytime Essentials
Active ingredient
Peptides, Anogeissus, Niacinamide, Hyaluronic Acid
Recommended for
All Skin Types, Excluding Sensitive
Best For
Lift & Firm, Line & Wrinkle Reduction, Reduce Look Of Pores, Increase Firmness
No further discounts can be applied on top of this set.

What It Is
A youth-restoring trio of treatments formulated for daytime use—including a full-size of our #1 Multi-Powered Youth Serum.

What It Does
This anti-aging gift set gives good face, all day long. Our #1 Serum delivers a smoother, more lifted look; SPF 25 Moisturizer defends against damaging effects of the sun and delivers age-repairing moisture; Power Eye Cream smooths the look of fine, dry lines around the delicate eye area. A wooden tray for your vanity keeps these essentials at your fingertips.

Set Includes
Plantscription™ Multi-Powered Youth Serum 50ml
Made with 6 potent Peptides and Anogeissus, our most comprehensive serum for face, neck and eyes visibly reduces the look of lines and pores and delivers a smoother, more lifted appearance.
How to use: Apply AM and PM on clean skin. Formulated for use on face, neck and the eye area.

Plantscription™ SPF 25 Power Anti-Aging Cream 30ml
A potent, anti-aging cream infused with Anogeissus & elastin-optimizing Dill Seed Extract to help visibly diminish lines. It delivers age-correcting moisture plus UV protection.
How to use: Apply AM & PM after cleansing & serum.

Plantscription™ Anti-Aging Power Eye Cream 5ml
This highly-hydrating wrinkle eye cream absorbs instantly to deliver anti-aging ingredients, including Anogeissus, to help reduce the look of fine, dry lines around the eyes.
How to use: Gently dab around eye area with fingertip in the AM & PM, or as needed.

Wooden Tray

Key Ingredients
ANOGEISSUS
Commonly known in Africa as "Siigga" or "soul", Anogeissus has long been used in traditional African medicine as a natural healer. It's a powerful skincare ingredient that helps boost skin's natural production of fibrillin to minimize the look of lines and wrinkles.

PEPTIDES
Help support and boost skin's natural Collagen to target and smooth lines and wrinkles.

NIACINAMIDE
Also known as Vitamin B3, this lab-born, non-toxic to skin ingredient is a multi-tasker. It works to strengthen barrier while also helping to brighten dull-looking skin.

HYALURONIC ACID
Capable of absorbing many times its own weight in water, Hyaluronic Acid acts like a sponge and helps skin hold onto moisture.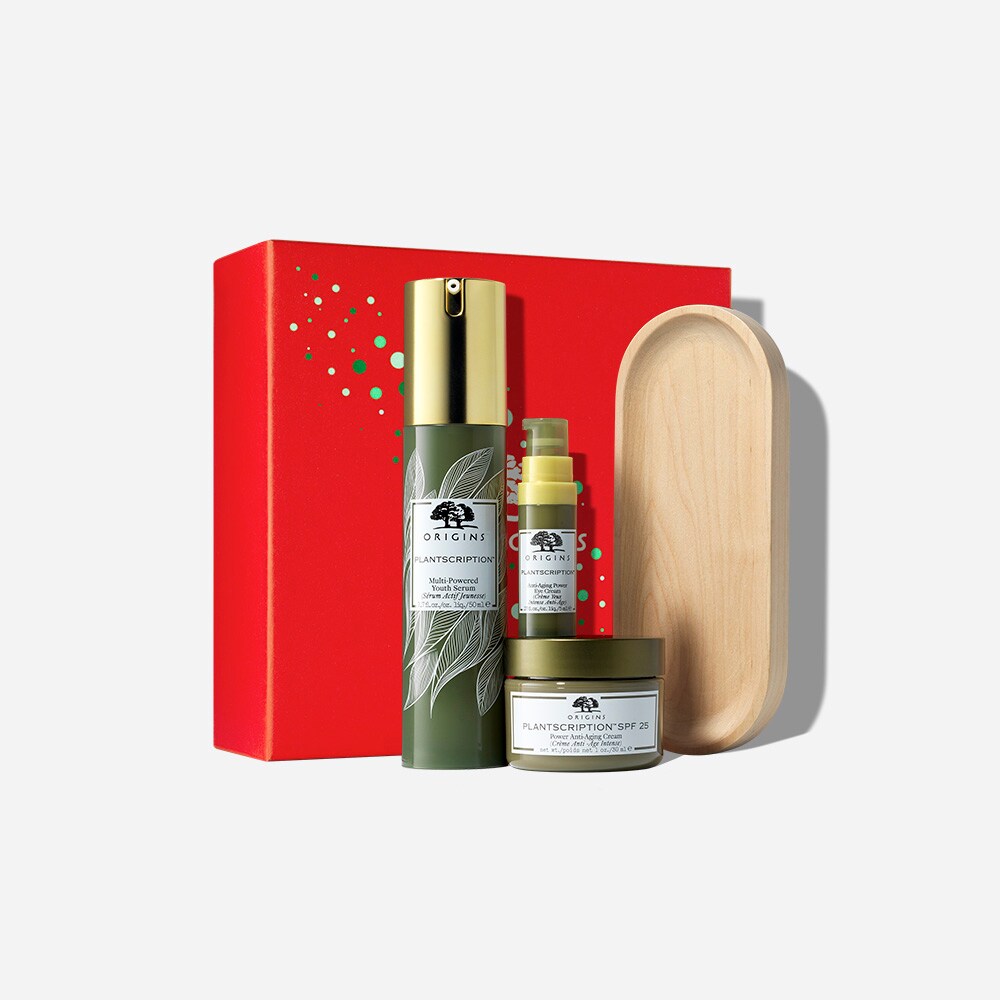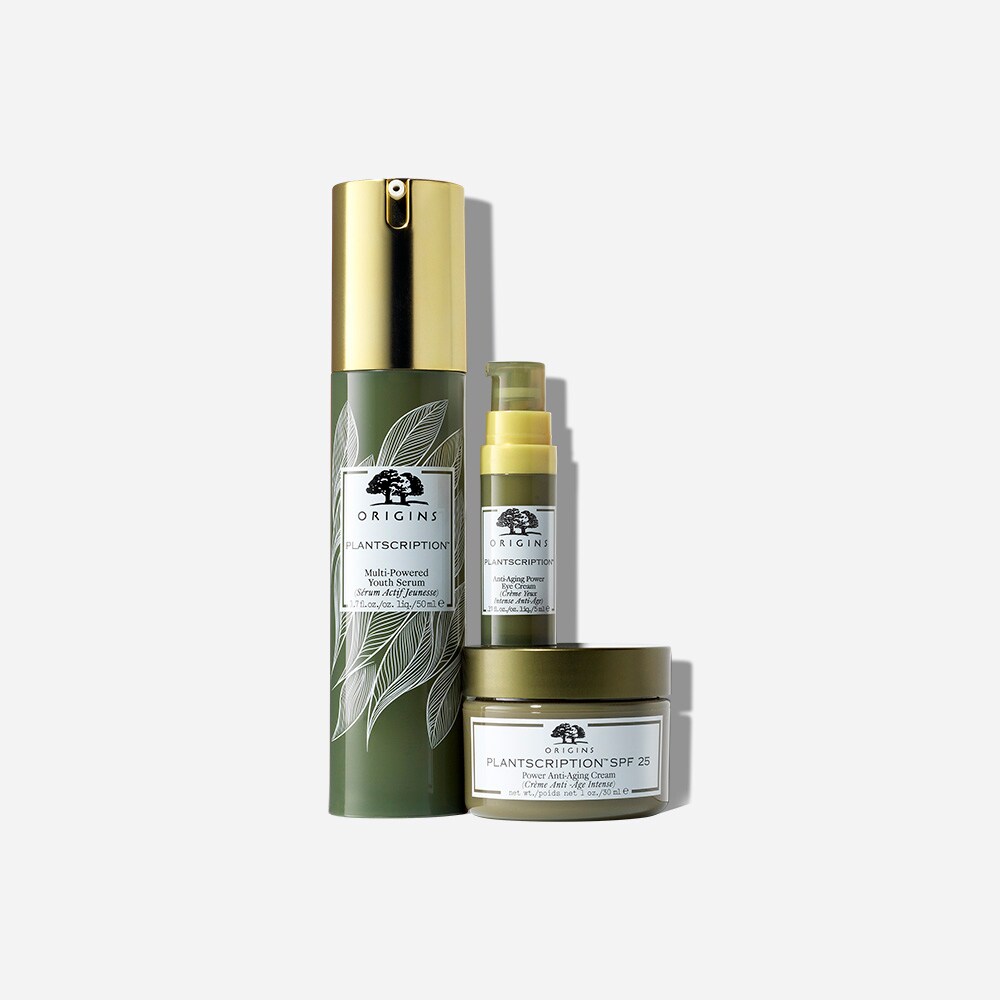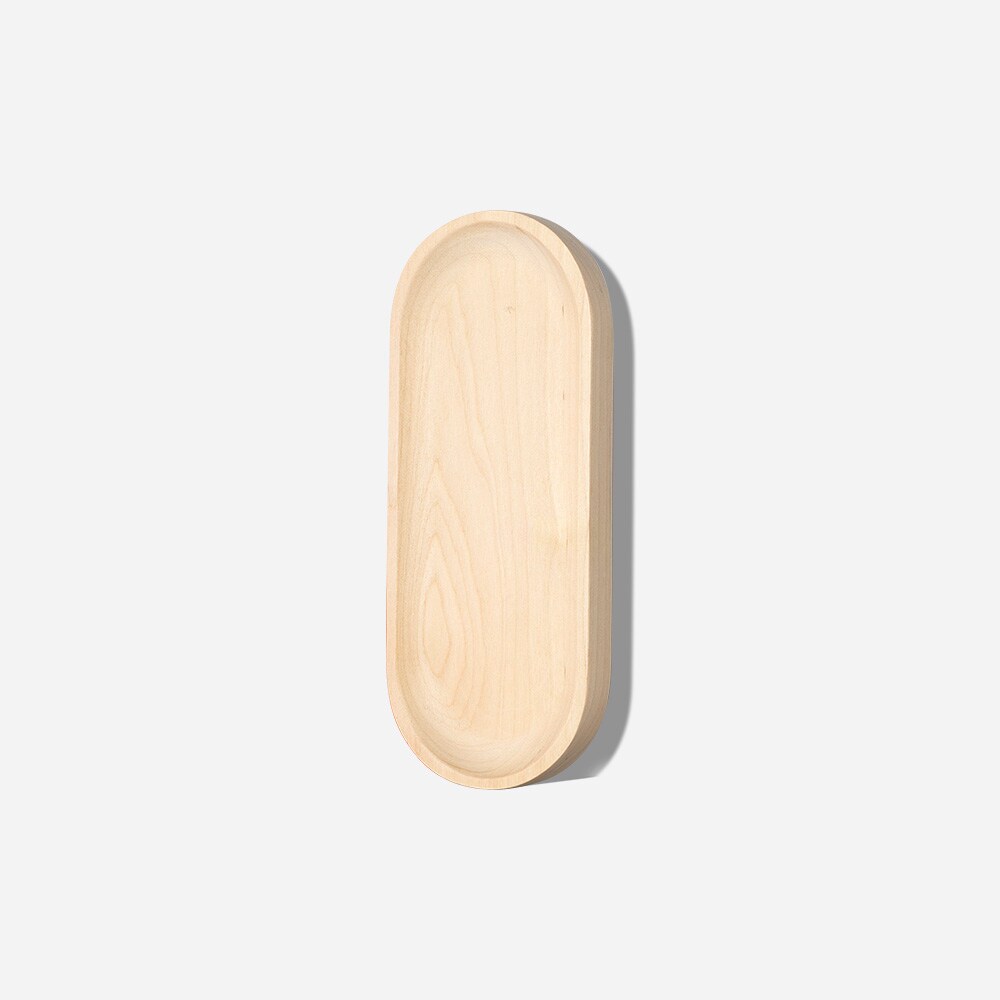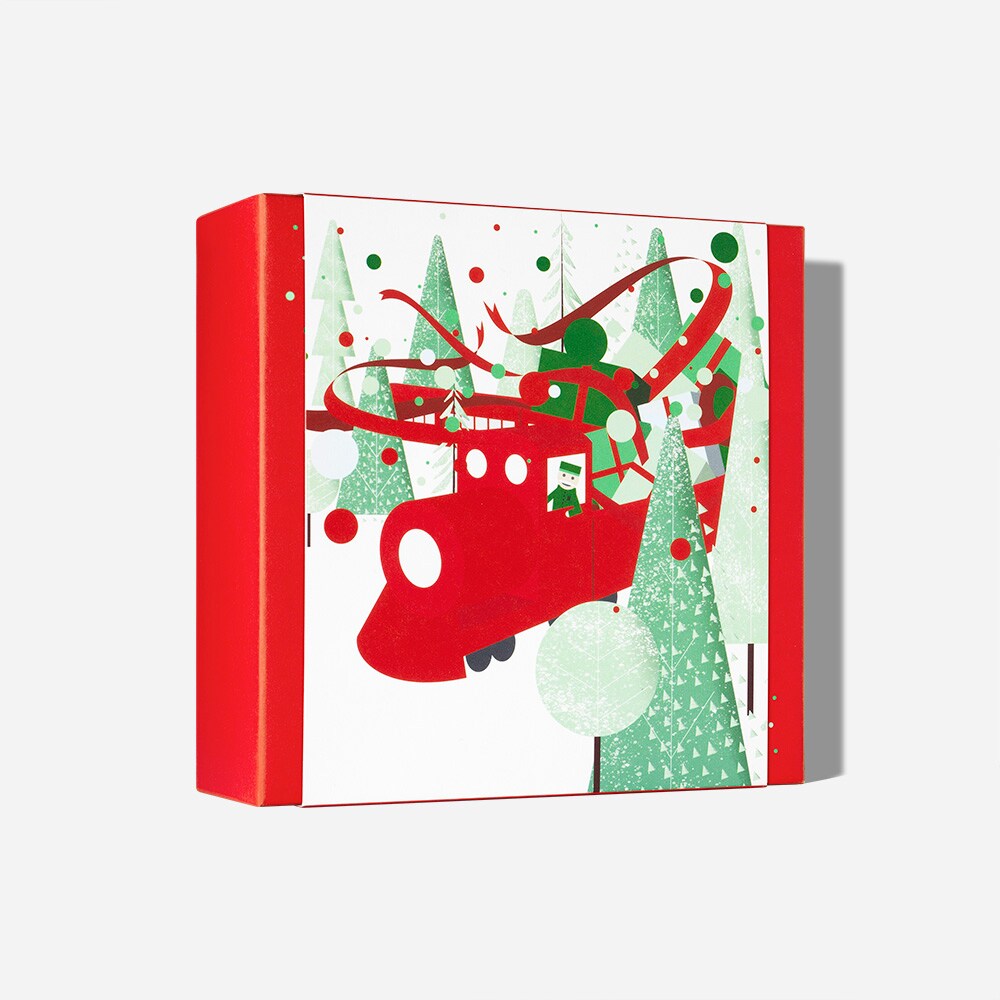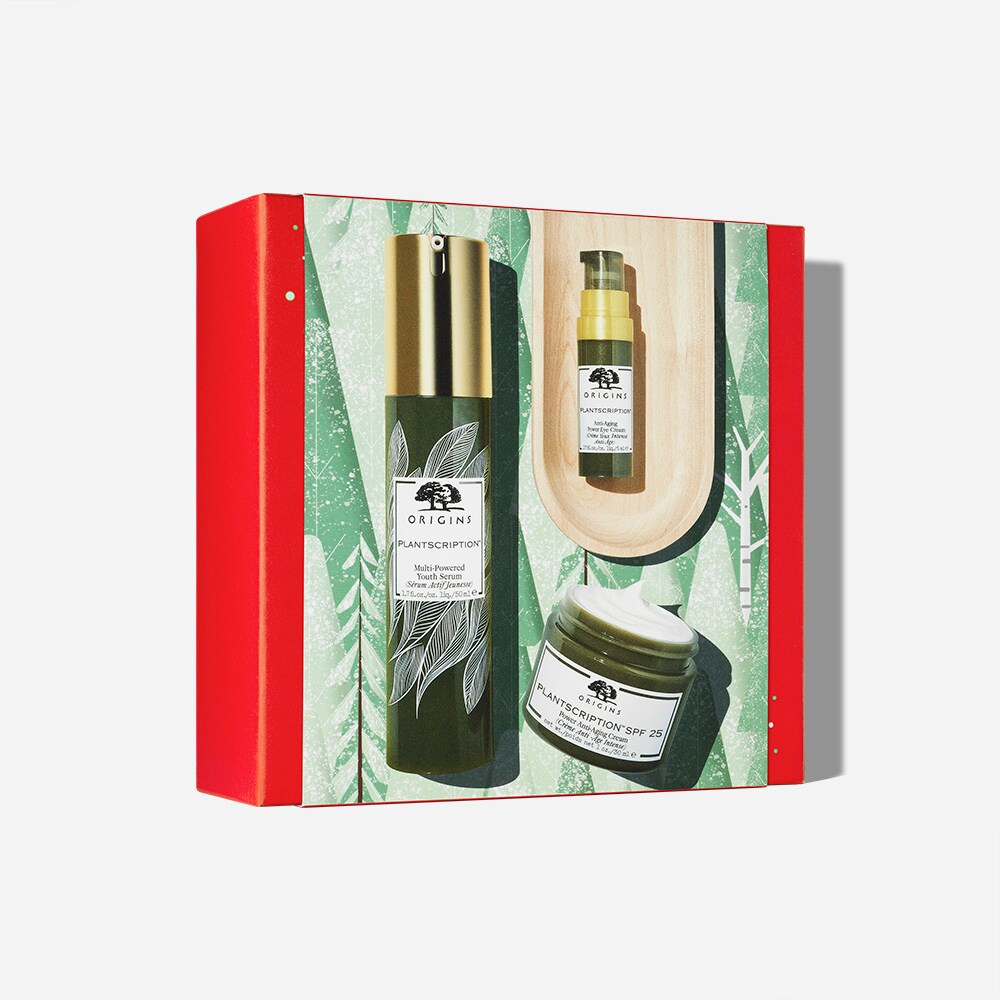 Believe In Youth
Plantscription™ Anti-Ageing Daytime Essentials