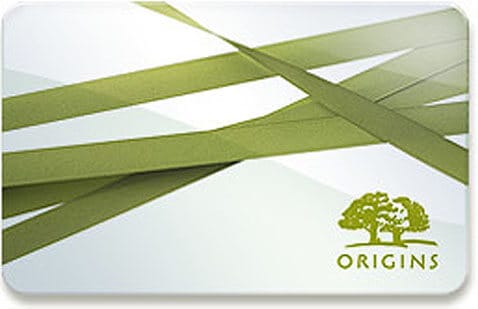 GIFT CARDS
Delivered right to their door.
Redeemable on Origins.co.uk
Shop Now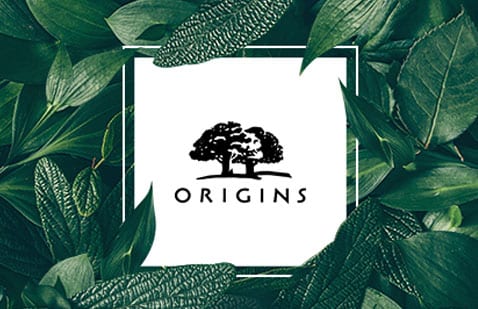 eGIFT CARDS
Instantaneous gift giving, recieved in the form of an
email certificate to redeem on Origins.co.uk
Shop Now
Any use of the Origins Gift Card (the "Card") is subject to the following conditions of use:
The Card can only be redeemed in Origins.co.uk in the United Kingdom with a card reading terminal that is operational at the time of use. It may not be used in department stores, for mail order purchases or at airport locations.
The balance on the card may be used for full or part payment of the GB Pounds sterling cost of Origins products and services. No change will be given for any remaining value. Any unused balance will remain on your card. A credit note will be given if any item which was paid for using a Origins Gift Card is accepted for refund. For general information about returns please see the ORIGINS RETURNS POLICY.
Promotional offers may not apply to card purchases.
The card is not a cheque guarantee, credit or charge card.
The card cannot be exchanged or redeemed in whole or in part for cash, and has no fixed expiry date or service fees.
No VAT is charged when buying the card, but purchases paid for using the card are subject to VAT.
Origins may withdraw or cancel the card and require an alternative form of payment if Origins suspects that the card may have been stolen or fraudulently used. Further action may also be taken.
Keep the card safe and treat as cash - Origins will not accept any liability for lost, stolen or damaged cards or for any remaining balance on the card.
You can check your gift card balance online HERE.
Origins reserves the right to amend or supplement these conditions or discontinue the card at any time. The current applicable conditions can be seen on the Origins website.