Feed your skin
When it comes to seasonal eating, Madeleine Shaw makes eating well & looking good sound pretty easy.
In her 3rd book, A Year of Beautiful Eating, Madeleine offers recipes that show you how to eat your way to health and beauty all year round.

Not only are these dishes to die for, but they also include some of our fave ingredients. Because as seasons change, so should what you eat. Here, Madeleine offers up a few easy ways to fall in love with all of the seasons:
Autumn

Cumin Roasted Aubergine
Roasted aubergine is an absolute dream for a veggie-based meal. I love Middle Eastern-inspired flavours because the spices really bring heat to the dish. The smoky aubergine feels filling and meaty, and you're getting a tasty bit of protein from the quinoa.
Download Recipe
Winter

Indian Spiced Vegetable Curry
Curries by nature are very warming as they contain lots of spices that get your body feeling the heat. I use sweet potatoes in this dish because they're at their best in the winter, they give us energy and they're filling!
Download Recipe
Spring

COFFEE PECAN MUFFINS
These energy boosting muffins work double time. When your mood starts to slump these tasty muffins will pick you up and make the rest of the afternoon plain sailing. Soft in the middle and crunchy on top, they are a pretty irresistible snack!
Download Recipe
Summer

Four Overnight Oats
Overnight oats are awesome all year round but best on a warm day. As well as making a really quick and easy breakfast, they contain tocotrienols, which are part of the vitamin E family.
I love popping oats in Tupperware and making a few batches at a time – here are a few of my favourites!
Download Recipe
Best For
Hydration
Dry, Normal Skin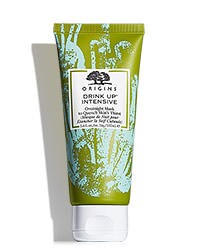 Best For
Basic
Dry, Normal, Oily Skin